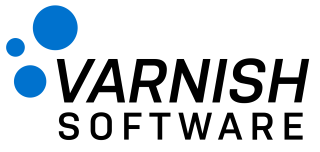 Search
---
Varnish Administration Console
---
Changelog
Version 6.2.6 (2020-05-20)
The default file boot.vcl updated
Packaging for installing boot.vcl updated to no longer overwrite a modified boot.vcl.
Revision added to version information
Version 6.2.5 (2020-03-23)
Remove the use of environment variable between parent and child process when dropping privileges for varnish secret.
TLS certificates owned by root are now possible to use by the agent.
Fixed syntax error in boot.vcl
Version 6.2.4 (2020-03-03)
Fixes a bug where a lot of open sockets were created and not timed out correctly.
Let the agent retry to register to VAC if not yet registered (every 5 sec).
New argument -w for timeout towards varnishd during authentication from agent.
The argument -t now does what it's supposed to do, timeout for varnishd commands.
Possible to use hostname for the -T parameter value.
Help text (-h) now wraps at 80 characters.
Version 6.2.3 (2019-10-10)
Make sure that vcl folder is correctly set.
Write HTTP return code before write of body
Version 6.2.2 (2019-09-26)
Fixed leaking tcp connections against varnishadm
Fixed default boot.vcl template
Version 6.2.1 (2019-08-29)
Added gzip support over all endpoints.
Added https support.
Report X-Forwarded-Proto if https to VAC
Added gorrila mux
Added a versioned api namespace under /api/v1
Version 6.2.0 (2019-02-19)
The stats endpoint can now return only specific counters, use the counters query param to tell which counters to return. E.g: /stats?counters="Main.cache_hit,Main.cache_miss".
GET endpoints support gzip responses.
Stats are no longer pushed against the VAC if the -i option is 0.
When upgrading from earlier versions, the agent_secret file is left untouched.
Various other small improvements.
Version 6.1.0 (2018-12-03)
Ping endpoint does not rely on a Varnish running instance anymore.
The stats payload has been stripped of unnecessary tags.
The agent can now specify a bind address. (see -a parameter)
Various other small improvements.
Version 6.0.0 (2017-12-11)